Bovada Sportsbook Information

In the United States of America, where it is illegal to facilitate sports betting in most states, you might be wondering how you can get in on the action. If the law prohibits any facilities from offering legal sports betting, why are millions of U.S. citizens getting down and playing the odds every day? Well, it's because there are many perfectly legal online websites available to you, and Bovada.lv is one of the best.
Is Bovada Legal For USA Players?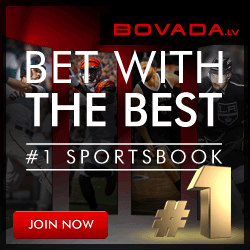 While Bovada is able to function perfectly legally and US residents are within their rights to use the online sportsbook at Bovada, it is worthwhile to be familiar with the law so you can have a better understanding of how and why you can start betting online. There are a few federal betting laws that concern themselves with gambling online. These include the Federal Wire Act, the Professional and Amateur Sports Protection Act, and the Unlawful Internet Gambling Enforcement Act. These laws effectively prohibit the facilitation of sports betting on US soil without remarking on the legality of the actual act of betting on sports in the US. Next, you may be wondering how, if facilitating betting is so criminalized that the Bovada sportsbook is able to function legally. Since Bovada and similar sites are located on foreign soil, they are governed by the laws of their lands, and fall outside of U.S. jurisdiction. Therefore, they are able to operate as fully legal and professional businesses.
Most all legitimate online sportsbooks are legal to bet on, and the laws that have been put in place are mainly targeted towards poker. The sports betting websites you will find online will explain how you can receive your buyouts. Since the law states that it is illegal to transfer funds electronically, Bovada sends your paper checks through the mail.
Learn More: State Betting Laws
Is Bovada Safe? Can They Be Trusted?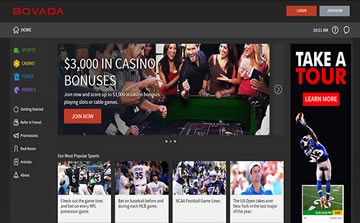 As mentioned, Bovada.lv and sites like it, are located outside of U.S. federal jurisdiction. These are fully legal operations, and are governed by the laws of their native lands. If you are worried at all about the safety of depositing money into Bovada's overseas account, you should check some of the thousands of reviews online written by satisfied members. However, you should not feel compelled to merely take user reviews for hard truth. Bovada comes endorsed by US media giants like CBS and the USA Today. It's safe to say that reputations this powerful are not earned easily or overnight. Bovada has been operating and serving US residents to the best of their ability for over 20 years, and with all that time under their belt they have perfected the operation of a legal and legitimate sports betting business.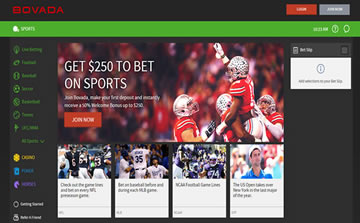 In addition to operating fully legally and satisfying customers over all that time, in order to maintain its legal credentials, Bovada comes certified by the Kahnawake gaming commission, one of the most reputable international gaming commissions abound. This not only assures that all Bovada members are entitled to fair play within the sportsbook, but that payouts are processed in a manner that is efficient, secure, and speedy. There is no need to spend any time worrying about the hard earned money in your Bovada account, their world-class cashiers keep it just as safe as if it were with major online retail giants such as Amazon or eBay.
Bovada Sportsbook Registration: How To Sign Up For A New Account
Signing up with Bovada is quick and simple. On the front page it will ask you if you would like to open an account. The sign up process is hassle-free, and is done in a separate window using a secure https network. Just enter some basic contact information, create a password, and you'll only be a quick email confirmation and deposit away from placing your bets.
Reasons To Sign Up: Bovada Sportsbook Bonuses
There is plenty of incentive to sign up with the Bovada sportsbook right now. With your first deposit, they will instantly give you a 50% welcome bonus up to $250. That's great incentive to deposit more than the minimum $20 because hey, who doesn't like free money? You could place a number of bets and cash out without having spent any of your original deposit. This 50% bonus is an amazing perk that shows the value Bovada puts into its loyal members.
Once you are a member, you can fill out a free bracket on Facebook, and enter to win part of a $25,000 prize pool. They also offer special bonuses on many holidays, weekends, and random days. There seems to always be a way to earn more money by being a member.
If you refer a friend, you can get a 200% cash bonus up to $100 for every friend that joins. So tell all your buddies and have them tell their buddies, you will both be happy you did. No US sports betting site offers more incentives for players new and old.
Learn More: USA Sportsbook Bonuses

Bovada Sportsbook FAQ
What Can I Bet On? What Sports Do They Have?
Whatever your game of choice is, Bovada has it covered. No matter the sport, be it amateur or professional, native to the United States or based overseas, Bovada has game lines for every game in every league. Whether you want to place bets on a week's worth of NFL action or throw down a wager on a soccer match, Bovada has it waiting for you.
If you are new to sports betting, it might be daunting to discover how many ways there are to bet. Bovada explains these betting methods in simple and straightforward terms to help you understand the ways you can bet.
You can play the Point Spread, which is set up by the oddsmakers to even the playing field for the underdog team or use the moneyline to bet on the straight up outcome of a game. If you can't commit to a team, you can bet on the Total (Over/Under), which is whether the combined scores of both teams in a game go over or under the line set by the oddsmakers. There are more ways to bet, including parlays, round robins, teasers and pleasers, and Bovada's website will provide you with all you need to know and all the tools to make the kind of bet you want whenever you want.
How Do I Deposit Money Into Bovada?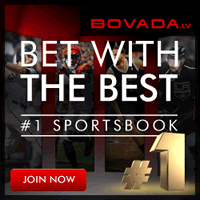 You should make a deposit when you feel you are ready to get in on the action. Bovada makes it simple by asking you how much you would like to put in, and in a few clicks you can start betting on games. A card deposit is the fastest way to get started (they accept Visa credit, debit/check, or gift cards). You can also make a deposit with Rapid Transfer (the equivalent of MoneyGram) which takes about 15 minutes for a deposit to go through.
To start playing the sportsbook you must deposit a minimum of $20 (the maximum deposit with a card is $500). A minimum amount to begin is normal for any gambling website, keep in mind that these are foreign companies, and in order to move money across borders, there must be enough to warrant doing so. Once you make your first deposit, you can start betting right away.
If you wish to make a US sportsbook deposit with a credit card (which is the fastest way) Bovada will ask for a credit card verification form. Although there are a couple steps to the process, it really only helps to boost the site's financial security, and once you have completed the form once, you will not have to go through the process again.
There is no added cost on your first deposit, but for future deposits Bovada does charge a 4.9% fee. This is unfortunate, but a minimal fee to move money across foreign borders to bet with a secure online establishment. You are also helping to keep Bovada stay up and running as one of the fastest and safest gambling sites on the web.
How Do I Get Money Out Of Bovada?
Check payouts are the most popular method used at Bovada. The checks typically come via Fed-ex, and most arrive between 3-6 days. Since the check comes as an "international check," the bank may just ask you if you don't mind if they hold it until it clears, which should only take a few days. Bovada covers all the fees for a check as often as once a month. After that there is a $50 fee, but most users don't find it necessary to cash out more than once a month.
A Bovada Money Transfer payout is also available, and can be ready instantly for a higher fee. Money Transfers can be for as little as $100, and up to $2,000. There is a minimum $40 fee for a Money Transfer, and the highest is $50. You can pick up the money at most banks, credit unions, even Wal-Mart - and they pay you in cash, so that is always nice.
Learn More: USA Sportsbook Payouts
Where To Get More Info About Bovada: Contacting Customer Service
If a customer ever has an issue, Bovada is more than happy to help. They always respond quickly to any questions or concerns one might have, and they will always have an English speaking native on duty.
You can contact Bovada two ways: By phone at 1-888-263-0000, or by an online contact form on the website, in which you can type in your question and receive a response by email. Most responses come within 4 hours. ON the other hand, their phone line is open 24 hours a day, which means that at any time, day or night if you have any sort of problem with your sportsbook account, you will be able to connect with a live human being in an effort to get an issue resolved. Far from top-notch service from an online sportsbook, you may have a hard time getting this quality of service from anywhere!
Why Americans Like Betting At Bovada...
Bovada's sportsbook has many excellent features, making its easy-to-use interface even breezier, and more fun. If you are stuck in traffic, or away from a computer, Bovada mobile can have you playing the odds from the palm of your hand. Just visit Bovada.lv from your Android or Apple device, or if you are on a Blackberry visit Bovada.lv/mobile.
Live betting will let you keep up with the excitement and action of the game, while you wager with the odds that are changing at each moment. Odds adjust during breaks in the action and refresh automatically. There simply isn't a more exciting way to play than Live Betting.
Do you like to study the intricacies of your favorite sport? Bovada's proposition betting allows you to bet on all aspects of the game, not just who wins or loses. This is for the hardcore fans, or the folks who love to wager the details. A lot of fun is to be had on prop betting.
There are plenty other great features awaiting you at Bovada. I suggest taking a tour of the site, and seeing what all it has to offer. In my opinion, Bovada is the best American sports betting site out there. Their professional look, great customer service, and fast payouts make betting as fun and safe as it can be. They also have amazing incentives for signing up, and special perks going on throughout the year. I would highly suggest Bovada if you are thinking of getting into the world of online sports betting.
Bovada's sports betting site is unique in that it is tied in with the rest of the sites games. On many sites, if you want to bet on sports, and then play poker for instance, you have to deposit into separate accounts for each type of betting. This along with the mobile, live, and props options, make Bovada Sportsbook an amazing experience.